We are a web design & digital marketing agency
Hire us for a website that delivers maximum impact.
Think of us as your strategic partner for growing your business online. We work very closely with our clients in order to produce beautiful online properties that deliver results. We build websites with a purpose: to help your business grow and succeed in a digital world.
Web design for businesses, corporates and e-commerce
Our proven strategy for maximum impact: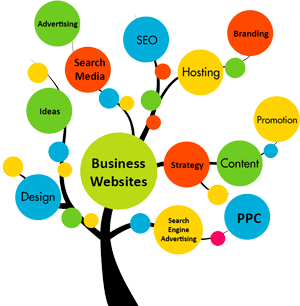 1. We build cornerstone websites.
We specialize in creating business websites as the cornerstone tools for online success. But it doesn't end there. A nice fully functional website alone ain't going to get people to visit your website.
2. We drive relevant traffic to your website.
Traffic is the secret to the success of any website. We help you drive relevant traffic to your website. Our digital marketing services ensure that your brand reaches your target audience.
3. We convert traffic into leads and customers.
Traffic generation must have an objective. We help you convert website traffic into qualified sales leads and ultimately paying customers.
4. We create compelling website content.
We help you delight your audience into brand ambassadors through different forms of good quality content to get repeat traffic and referrals.
Our web design & digital marketing services in Harare.
We offer tailor-made web solutions that help businesses succeed online.
Here is what we have on offer:
Targeted advertising on social media. Reach thousands of potential customers.
Paid advertising on Google search engine. Appear on top of all search results.
Get found when people search for your services on Google and search engines.
Content is key to website traffic. We create content that converts traffic to leads.
Our 4 step process when working with our clients
A typical web design and digital marketing process works in 4 stages as follows:
1. Discovery
It all starts with research and analysis. We want to understand you, your business, your challenges and goals. We look into your competitors, research your target audience and review your current strategies, practices and content.
2. Proposal
We come up with a detailed evaluation of your business and processes. We propose solutions for maximum benefit and set the success criteria and goals for your project. We come up with a budget for your project and a time-frame for completion.
3. Delivery
We help you clarify your brand identity through a marketing strategy. We move to visual design and development and release a demo for live preview and testing. We launch and offer training and documentation on how to use the product or service.
4. Ongoing Support
We provide ongoing support from our online Help Center through getting started guides, a knowledgebase and more than 500 video tutorials. Still can't find what you are looking for? We also have ticket based support, live chat help, email and phone support
Why choose Angel & Walt Hosting?
We bring results!
We bring tangible, measurable results that bring a return on your investment. If we cannot guarantee results, we will not take the business opportunity.
We are experts & professionals. 
We are professionally trained experts in our field with practical experience in our line of work.
Solid and reliable service. 
We have earned the right to be trusted by consistently offering reliable products and service with great support.
Some web design projects we've worked on
Multiple Payment Methods for your Convenience